Gpgsql2shp provides a graphical interface (GUI) to load shapefiles to PostGIS databases. It is free software released under the terms of the GPL.
Screenshot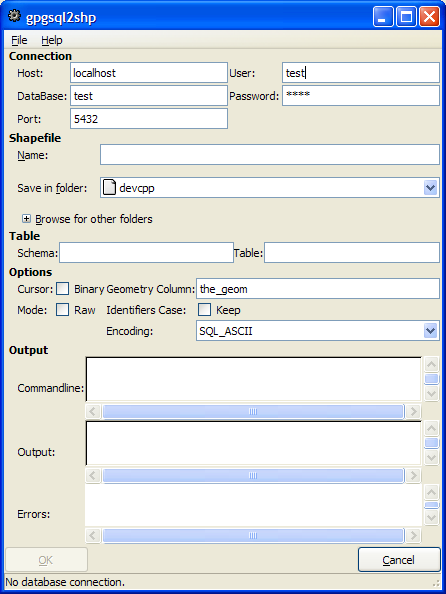 Download
Please install the GTK+ runtime environment first:
Then download and install Gpgsql2shp from Sourceforge:
Documentation
The documentation is available in different formats: CHM, HTML, PDF.
Source Code
The source code is available through the Subversion repository: https://avpgcon.svn.sourceforge.net/svnroot/avpgcon/trunk/gpgsql2shp
TortoiseSVN users can use this checkout link.