gshp2pgsql
As PostGIS 1.5.0 includes shp2pqsql-gui, a very similar tool, gshp2pgsql is not maintained any more.
Gshp2pgsql provides a graphical interface (GUI) to load shapefiles to PostGIS databases. It is free software released under the terms of the GPL.
Documentation
The documentation is available in different formats: CHM, HTML, PDF.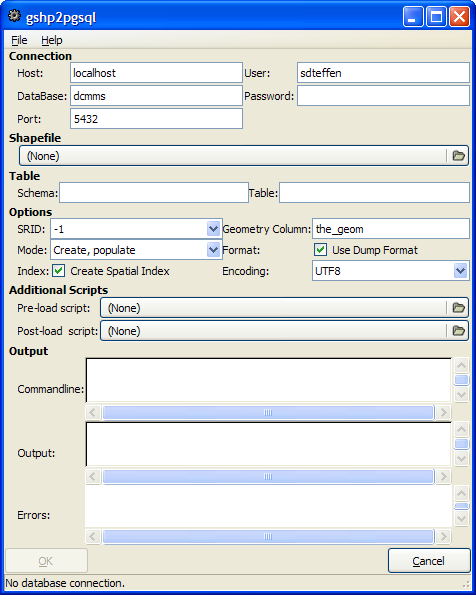 Troubleshooting
In case there are problems, please use the support form or the support request tracker.
Source Code
The source code is available through the Subversion repository:
https://avpgcon.svn.sourceforge.net/svnroot/avpgcon/trunk/gavpgcon
TortoiseSVN users can use this checkout link.
Other languages
This page is also available in: Deutsch.